Shop 2019 Dodge Journey in Shippensburg & Chambersburg, PA

2019 Dodge Journey – STAND IN DEFIANCE
For more than 100 years, the Dodge Brand has stood for standing out. We've led by being different. By offering the unexpected, by having a different voice altogether and daring to amplify it. We've stood apart in a sea of look-alike vehicles by championing the un-boring; by having the courage to be different enough to build modern-day marvels that are engineered with more passion, precision, and performance than ever before. The 2019 Dodge Journey. DOMESTIC. NOT DOMESTICATED.
If you're located in Shippensburg, Chambersburg, Green Castle, Carlisle, Waynesboro, PA or the surrounding areas, we're the Dodge dealer for you. Shop our 2019 Dodge Journey Inventory today!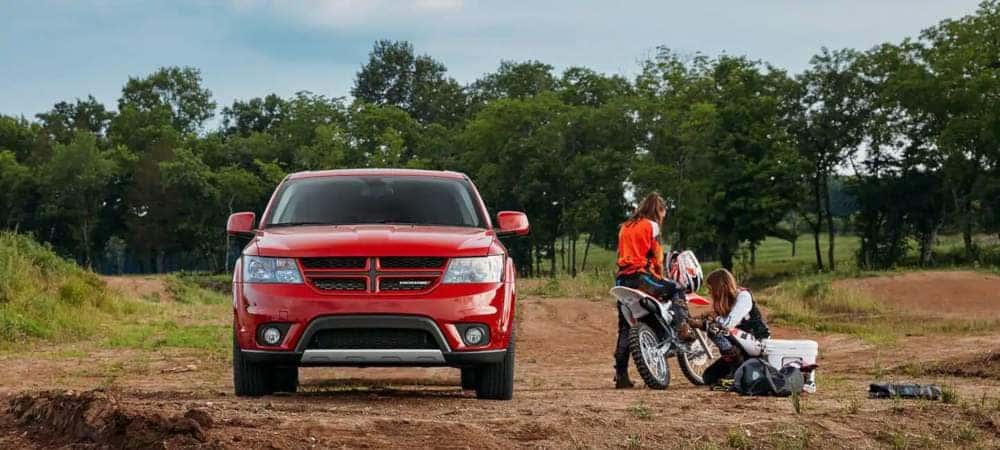 2019 DODGE JOURNEY AT A GLANCE
AWARD-WINNING 3.6L PENTASTAR V6 ENGINE
UP TO HORSEPOWER
283
2.4L 16-VALVE FOUR-CYLINDER ENGINE
UP TO HORSEPOWER
173
2019 DODGE JOURNEY OVERVIEW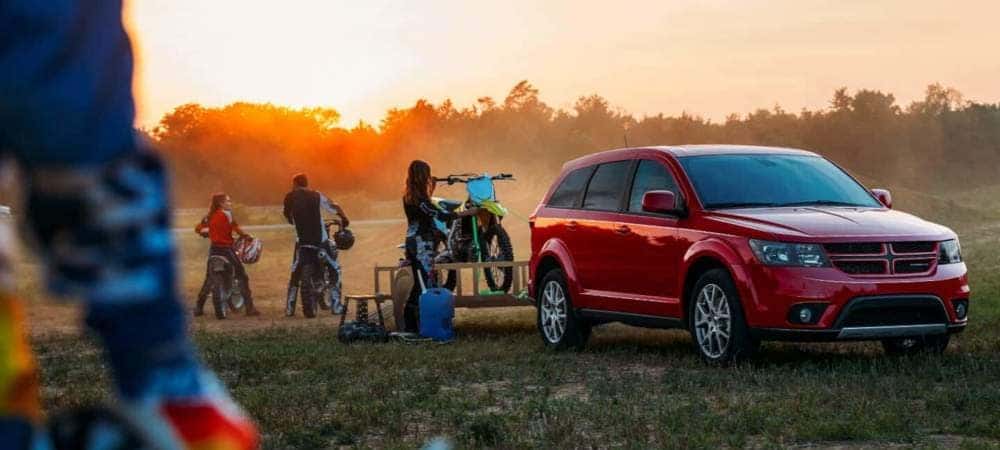 MUSCLE ON THE RUN
A powerful engine is at the heart of every road trip machine. And it just so happens that we've got miles and miles of heart, with over 500 highway miles per tank. Blasting power ballads on the radio are optional.
ROOM TO ROAM
There's so much storage space in this thing that we dare you to try to fill it. You'll see that the Dodge Journey was built to grow with your family so that you can continue to bring all your adventures along for the ride.
TECH THAT IS UNTAMED
The Dodge Journey comes stocked with technology that will even impress your kids. With USB ports and Bluetooth connectivity, you can travel in the digital world as comfortably as you do in the real world.
CONFIDENCE BEHIND THE WHEEL
The Dodge Journey was designed with your most precious cargo in mind. That's why it has a multitude of standard and available safety and security features to help keep you, your family and your belongings protected.
THE JOURNEY CAN TAKE YOU ALMOST ANYWHERE
Style and efficiency are both important. With a highway driving range of over 500 miles no matter which engine configuration you choose, you'll get both fewer fill-ups and more second looks driving the always versatile Dodge Journey.
SHOP 2019 DODGE JOURNEY IN Shippensburg & Chambersburg, PA
So you've read all about the features, safety, power, and style of the 2019 Dodge Journey. The time to get back on the road is now. Shop our 2019 Dodge Journey Inventory now!